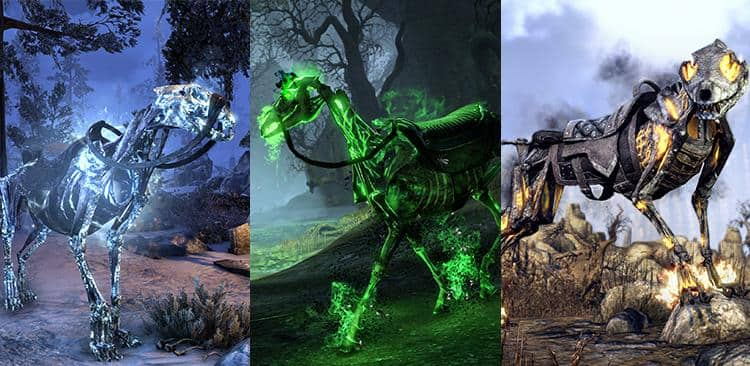 Want to earn up to three of the upcoming Reaper's Crown Crates for free before they're available? Simply log into the game and defeat any monster or minion every day, from Friday the 22nd until Sunday the 24th of September. (Player character kills do not count.) Note that for the purpose of this event, each day begins at
12:00AM UTC
and ends at
11:59PM UTC
(that means it starts at 8:00PM the day before for those on the US East Coast).
You'll be rewarded for your efforts with one free crate for each day you participate, for a total of three (per account), so don't forget to log into the game and slaughter some enemies! You'll receive the Reaper's Harvest Crown Crates you've earned (via the in-game Crown Crates menu) on Wednesday the 27th of September – the day before the new season begins. Everyone who owns ESO is eligible.
Want to learn more about the Reaper's Harvest Crown Crates? Check out our full preview article
here
.
Happy hunting, adventurers!