Maintenance for the week of November 18:
· [COMPLETE] PC/Mac: NA and EU megaservers for patch maintenance – November 18,  4:00AM EST (09:00 UTC) - 8:00AM EST (13:00 UTC)
· Xbox One: NA and EU megaservers for maintenance – November 20,  6:00AM EST (11:00 UTC) - 9:00AM EST (14:00 UTC)
· PlayStation®4: NA and EU megaservers for maintenance – November 20,  6:00AM EST (11:00 UTC) - 9:00AM EST (14:00 UTC)
Sad goodbye for Centy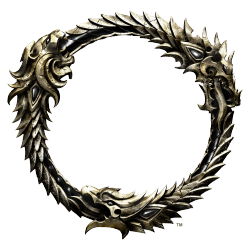 I want to go ahead and say goodbye to a crucial part of my build.

You have treated me very well. The number of times I have leaned on you are plentiful. You would always help me in a bad spot. Even when I left you alone me you would wait
for me. You don't always give what I want but in the end you gave me what I needed. I guess I'll have to learn from our times together and go my separate way. The group will also be hurting when you go. All because they want a destro to tank. Sad day for you Centy. I tried to be different and it was working out great thanks to you. I'm going to be so frost without you. I hate it too. I will always think of you especially when I need you. Goodbye.

Rip. Engine Guardian Repentance.

P.s. Why does it have to be like this.

A Butthurt magic Templar Tank.
Edited by Koolio on January 18, 2017 11:00PM