Maintenance for the week of March 27:
• PC/Mac: NA and EU megaservers for patch maintenance – March 27, 4:00AM EDT (8:00 UTC) - 9:00AM EDT (13:00 UTC)
• Xbox: NA and EU megaservers for patch maintenance – March 28, 6:00AM EDT (10:00 UTC) - 12:00PM EDT (16:00 UTC)
• PlayStation®: NA and EU megaservers for patch maintenance – March 28, 6:00AM EDT (10:00 UTC) - 12:00PM EDT (16:00 UTC)

Operation C.W.A.L. is looking for adult players after high end PVP and PVE content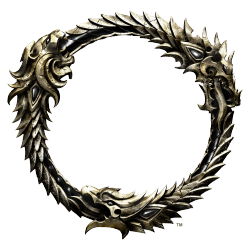 Operation C.W.A.L. (Can't Wait Any Longer), a guild in continuous operation across multiple platforms and games since 1997 is currently recruiting adult members interested in high end PVP and PVE content.

We are a drama free guild primarily of folks in their 30's who've been gaming most of our lives. We farm together kill together and generally enjoy killing blueberries and strawberries together.

If you're interested in discussing membership with a squeaker free guild that just wants to take names and kick ass in all facets of ESO, please contact me via PSN via my screen name (Mortehl).