Maintenance for the week of March 20:
• PC/Mac: No maintenance – March 20
• Xbox: NA and EU megaservers for maintenance – March 22, 6:00AM EDT (10:00 UTC) - 10:00AM EDT (14:00 UTC)
• PlayStation®: NA and EU megaservers for maintenance – March 22, 6:00AM EDT (10:00 UTC) - 10:00AM EDT (14:00 UTC)

Brand new guild "The Tribunal" now looking for officers and investors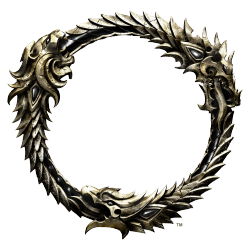 The Tribunal is a brand new guild here in Tamriel. This guild focuses on all aspects of the game including PvP, PvE, and trade. The guild is currently in need of administrators and investors to organize recruitment and to purchase guild necessities when the time arises. While it may seem like hard work to join a guild which is starting from scratch, all early officers and investors will be heavily rewarded as the guild grows over time.

If you've ever wanted to be a higher up in a successful guild but never had the opportunity, now is your chance!

Contact Odin the Fierce on Xbox live or leave your contact info below.

Notice: This is not a general recruitment post, I am purely seeking administrators right now. General recruitment will occur sometime later.