Maintenance for the week of June 5:
• PC/Mac: NA and EU megaservers for patch maintenance – June 5, 2:00AM EDT (6:00 UTC) - 8:00AM EDT (12:00 UTC)
• Xbox: NA and EU megaservers for maintenance – June 7, 6:00AM EDT (10:00 UTC) - 9:00AM EDT (13:00 UTC)
• PlayStation®: NA and EU megaservers for maintenance – June 7, 6:00AM EDT (10:00 UTC) - 9:00AM EDT (13:00 UTC)

EP Guild Recruiting || STD's-R-BOP||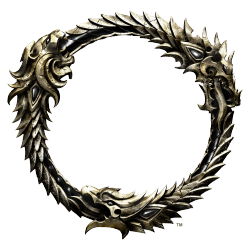 ||STD's-R-BOP|| is recruiting members for trials.

We are a laid back guild that focuses on PvE content and a little bit of PvP. Most of the members have work during the day, so the guild is usually more active after 6 pm during the weekdays. The guild is currently working on Hard Mode - AA & HRC Normal Mode - Sanctum of Ophidia. We hold trials every Thursday at 9 pm. We also do the daily pledges and are able to complete Vet WGT & Prison. Message me if you are interested in joining, my GT is PlatGLI.

We are currently in need of:
DPS:
Preferably:
- Sorcerers
- Nightblades

Will take other DPS classes as well.