Hey everyone! I have created video guides for ESO geared towards absolutely complete beginners! I cover crafting, as well some other basic things such as mounts, what different dungeons (solo vs public vs group etc.) mean, and more! I started this a long time ago and my guides were extremely lengthy, although also extremely detailed! I have started revamping my guides to offer a short more basic version - which really is for people that just need the basic idea. Here they are!
Last updated: May 09/2017
YouTube Channel (Youtube.com/MissBizz)Most Recent: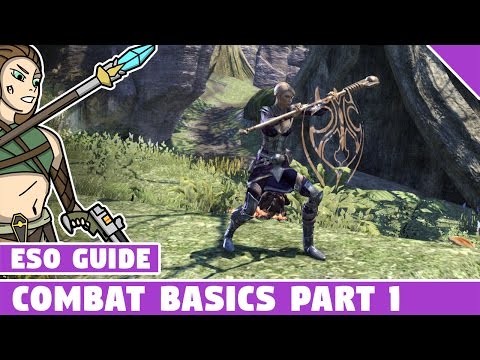 https://www.youtube.com/watch?v=DHAD2nB9JsQ&t=150s&index=18&list=PLK8r2Ns2zPPlbz5y6rpa7ErZ0SpyGKqio
Housing Guides (Homestead)Where to Buy FurnitureHow to get your First Home!Master Writs Guide!Furniture CraftingHousing Editor GuideAttunable Crafting StationsAddon SpotlightAddon ProfilesFurniture Preview
(Guild stores, merchants, inventory etc.)
Quick & Basic Crafting Guides
These guides are much shorter than my originals, but also have the side effect of not being quite as detailed.
Poisons - How To, and What's different from potions!
General Crafting (All Crafts)
Enchanting
[Updated for Dark Brotherhood changes]
Alchemy
[Updated for Dark Brotherhood changes]
Blacksmithing
Traits - What they are and What they do
[Updated for Dark Brotherhood changes]
Researching Guide - Why and How to Research Traits!
[Updated for Dark Brotherhood changes]
How to Make Glass Motif PagesCrafting Writs Guide - How, Why, and Where!Master Writs Guide!Provisioning Guide!Crafting Guides - Extended
These guides are much more lengthy, although cover more things (such as going through the entire skill tree explaining passives and more).
General Crafting (All Crafts)
Provisioning
Woodworking
Clothing
Blacksmithing
Enchanting
[updated!]
AlchemyHow to Research TraitsHow to Craft Psijiic AmbrosiaBasic Information Guides
(new)
These are my newer basic information guides. After I have completed the revamp of crafting I will also be revamping all basic info guides.
Beginner's Guide to Builds!
Absolute Basics to Cyrodiil & PvP!
What Happens at Level 50? CP, Gear and more!
Dye Station Guide - How to Dye Armor
Inventory - Types of it and How to Upgrade
All About Crafting Bags
How to use ESO's Grouping Tool
(Updated for Thieves Guild)
All About Dungeons & Dungeon Types
How to Install Add-Ons
All About Mounts & Horses
ESO Fishing Guide
All About Undaunted Pledges
(Updated for One Tamriel)
Top 5 Beginner TipsCombat Basics Part 1How To Join / How to Get to DLC'sHow to Get to Gold Coast / Join the Dark Brotherhood GuildHow to Get to Hew's Bane / Join the Thieves GuildHow to Get to OrsiniumBasic Information Guides
These are older basic information guides that I have done. They will all be revamped in time to become more current and follow my new shorter format.
How to get to the Starter Islands
[/b] [No longer needed so will not be remade]
Lone Wolf Help
For the solo players who know, sometimes you just need a hand.
PC
| NA | AD-DC-EP | Discord