Maintenance for the week of December 17:
• PC/Mac: No maintenance – December 17
• PC/Mac: NA and EU for maintenance - December 19, 6:00AM EST (11:00 UTC) - 9:00AM EST (14:00 UTC)
• Xbox One: NA and EU megaservers for maintenance - December 19, 6:00AM EST (11:00 UTC) - 9:00AM EST (14:00 UTC)
• PlayStation®4: NA and EU megaservers for maintenance - December 19, 6:00AM EST (11:00 UTC) - 9:00AM EST (14:00 UTC)

The E'Kosti Warriors is recruiting (Daggerfall Covenant)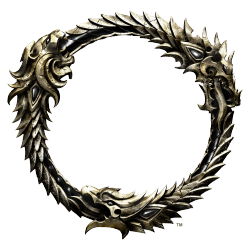 The E'Kosti Warriors is excepting new recruits which anyone is welcome to join.
The E'kosti is founded for the betterment of it's members and enjoyment of ESO. You'll be promoted to E'Kosti directly, barring you
don't take advantage of the guilds open sharing policy.
Our home campaign is mainly Azura's Star, although you won't be under any obligation to enter that one.
So if you would like to join leave a message on here with your gamer tag and we'll add you as soon as, or you can also send an in game mail to JohnieKBaller or MightyRetroman asking for an invite.