Maintenance for the week of July 16:
· [COMPLETE] ESO Store and Account System for maintenance – July 16, 8:00AM EDT (12:00 UTC)
· PC/Mac: North American and European megaservers for patch maintenance – July 17, 4:00AM EDT (8:00 UTC)
· Xbox One: North American and European megaservers for patch maintenance – July 18, 6:00AM EDT (10:00 UTC)
· PlayStation®4: North American and European megaservers for patch maintenance – July 18, 6:00AM EDT (10:00 UTC)
Small Scale Pvp made easy (for Devs) profitable (for Zeni) enjoyable (for everyone)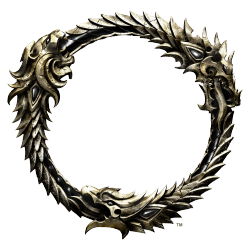 IC is getting empty. The more so with Orsinum coming.
Its a waste considering the work and money thrown in and the many possibilities and fun IC could have brought.
An idea.
Have the IC District big bosses drop the same kind of armor set that drops in IP or WGT. And each boss with a specific kind or armor piece.
All members of the same faction that got the kill on the boss and who are present in the distric at the time of the kill can loot.
Make the RNG as hard as you want, it doesnt matter. And make the bosses even harder to kill than now.
Let the 3 factions fight for the kill.
Limit the number of players of each faction to something like 20. Meaning, there can be no more than 60 players in each district.
Show on the map the number of player in the said districts.
Voilà !
It would take what ? An afternoon of coding ?
And you would have cheap to implement and frantic small scale pvp with rewards and objectives for pvers (Killing the boss and mobs) as well as pvpers (protecting the pvers).