Maintenance for the week of March 20:
• PC/Mac: No maintenance – March 20
• Xbox: NA and EU megaservers for maintenance – March 22, 6:00AM EDT (10:00 UTC) - 10:00AM EDT (14:00 UTC)
• PlayStation®: NA and EU megaservers for maintenance – March 22, 6:00AM EDT (10:00 UTC) - 10:00AM EDT (14:00 UTC)

90+members|DC| |XBX1| Mature PvE guild looking V14 DPS for Trials and PvE content. ALL CLASSES APPLY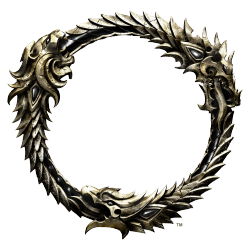 Hello and welcome to your first step into joining BrothelBorn.

OUR RAID SCHEDUDLE----
Monday , Wednesday , Saturday
10:00pm--1:00am Eastern Time Zone

We are recruiting the following classes for our core group of raiders.

Tanks- CLOSED

Healers- CLOSED

Stamina DPS- Recruiting 2 positions

Magicka DPS- Recruiting 2 positions
________________________________________________________________________________________________________________________---


For those who are interested in joining please understand we are not accepting healing dragon knights in heavy armor. Knowledge of your class and role are of upmost importance for recruitment. To be considered please message Daniel Craig in game for a quick interview or leave a message in this thread. If you want to be considered for our main 12man group please follow the same steps and be ready to run a trial vet dungeon. (V10 or higher ONLY)


ALL ACCEPTIONAL PLAYERS PLEASE CONTACT ME BECAUSE WE WILL TAKE EXCEPTIONS


Gamertag : Daniel Craig



What we can offer you:

We offer a community of V14's interested in running the daily pledges both Vet and non Vet. We offer a sustained group for trials 3 times a week and a potentially permanent spot with activity and loyalty. With being a raider we also allow you full privilege of guild bank. Guild bank contains v14 sets for light armor/medium armor/heavy armor. We also offer to help you maximize your class and your role to get you on the right track for high end PvE content. If this sounds like what you are looking for please apply so we can get you into a run today!
Edited by Tegah on August 11, 2015 11:55PM