Maintenance for the week of March 8:
• PC/Mac: NA and EU megaservers for patch maintenance – March 8, 2:00AM EST (7:00 UTC) - 10:00AM EST (15:00 UTC)
• Xbox One: NA and EU megaservers for maintenance – March 10, 6:00AM EST (11:00 UTC) - 9:00AM EST (14:00 UTC)
• PlayStation®4: NA and EU megaservers for maintenance – March 10, 6:00AM EST (11:00 UTC) - 9:00AM EST (14:00 UTC)
REQUEST: IOS/Android Apps for console players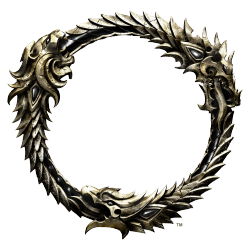 I am excited about PS4 release but i know i will miss my addons.(Skyshards, Adv filters, LootDrop, Lorebooks, Reasearch assistant)
I have even started weening myself of them on PC to prepare for console. So I plan to use some of my tracking addons like Lore books and Skyshards
to help me find these things on console. But it will be a pain to continually run over to my PC.

Soooo i thought...Iphone/Ipad app!!! Imagine an App on your phone that had an interactive map with all the skyshards/lorebooks on it.
You could keep this handy while questing on console to keep track of where these things are and ones you've picked up already.

I would really love ZoS to develop a companion app someday akin to the Destiny one, but I know that may not come for a long time...if ever.

How bout it? Anyone out there started working on mobile apps yet?