Maintenance for the week of March 8:
•  [COMPLETE] PC/Mac: NA and EU megaservers for patch maintenance – March 8, 2:00AM EST (7:00 UTC) - 10:00AM EST (15:00 UTC)
•  Xbox One: NA and EU megaservers for maintenance  – March 10, 6:00AM EST (11:00 UTC) - 9:00AM EST (14:00 UTC)
•  PlayStation®4: NA and EU megaservers for maintenance – March 10, 6:00AM EST (11:00 UTC) - 9:00AM EST (14:00 UTC)
Bow heavy attack need to work like Dest staff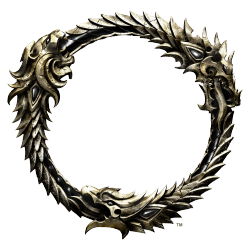 Staff heavy attack just charges up and fires when ready, you just hold the fire button.

With Bow, it pulls but do not fire when ready - and the problem is that as a player you don't know when the bow is fully pulled.

So it would be only fair that the bow Works like the staff. Hold the button for repeatable heavy attacks.

Thx.