Maintenance for the week of March 27:
• PC/Mac: NA and EU megaservers for patch maintenance – March 27, 4:00AM EDT (8:00 UTC) - 9:00AM EDT (13:00 UTC)
• Xbox: NA and EU megaservers for patch maintenance – March 28, 6:00AM EDT (10:00 UTC) - 12:00PM EDT (16:00 UTC)
• PlayStation®: NA and EU megaservers for patch maintenance – March 28, 6:00AM EDT (10:00 UTC) - 12:00PM EDT (16:00 UTC)

Which class to duo w/ friend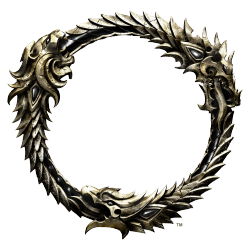 My friend is picking up the game since ESO is about to go B2P. He plans on going a stamina build Nightblade, likely 2handed/DW.

I was wondering what you guys think would compliment his character in a duo PvE / casual PvP environment. I'm only really interested in DK or Templar, just a matter of playstyle I suppose. Ideally I'd avoid a stamina build so we don't share loot.

The idea of Healer/Tank Templar with Radiant Aura sounds fun, but I've never leveled beyond 30 so I'm not sure how well it would synergize down the road.