Maintenance for the week of October 3:
• [COMPLETE] PC/Mac: NA and EU megaservers for patch maintenance – October 3, 4:00AM EDT (8:00 UTC) - 9:00AM EDT (13:00 UTC)
• Xbox: NA and EU megaservers for patch maintenance – October 5, 6:00AM EDT (10:00 UTC) - 11:00AM EDT (15:00 UTC)
• PlayStation®: NA and EU megaservers for patch maintenance – October 5, 6:00AM EDT (10:00 UTC) - 11:00AM EDT (15:00 UTC)
Help on definitive best PVE healing armour/weap/jewels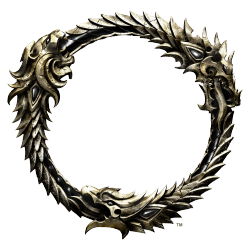 Hey guys,
I've got literally zero idea about loot at VR12. I'm hoping one of you more experienced players could help me out in finding what is considered to be the best healing gear for VR12 PVE content. Nice things to know would be:
Item name
If it's crafted / dropped
Best enchantment to use on it
Best trait to use (if crafted)
Why it is the best choice (optional)
I would really appreciate absolutely any help anyone could give me. Thanks a lot!