Hello! Anyone can share images, with ESO game bugs and glitches in this thread. That might be fun.
Okay I start.
I was in Craglorn spring 2021. Close to a waterfall. To my surprise, it turned into a graphic mush.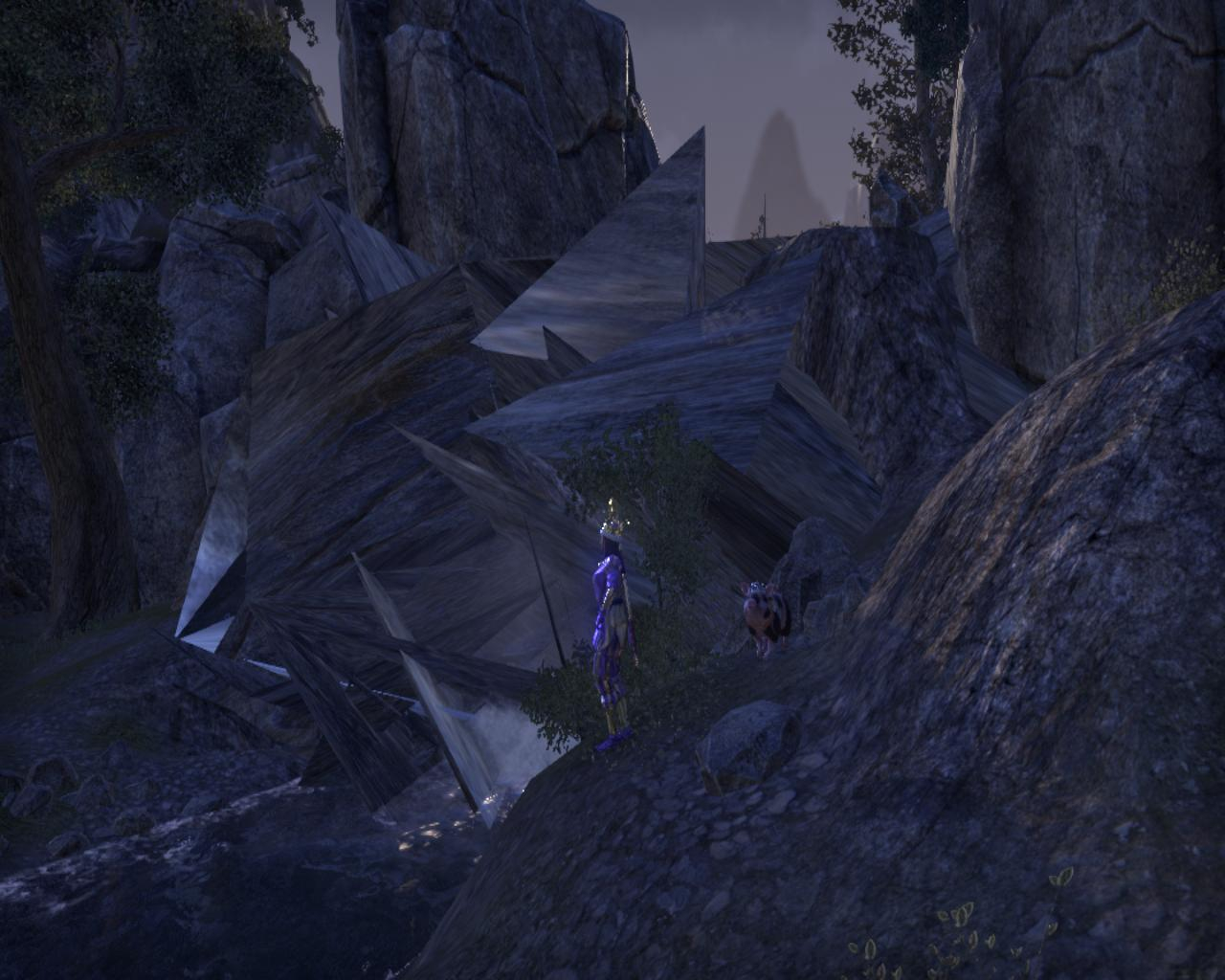 The same waterfall, went back to normal the very next day.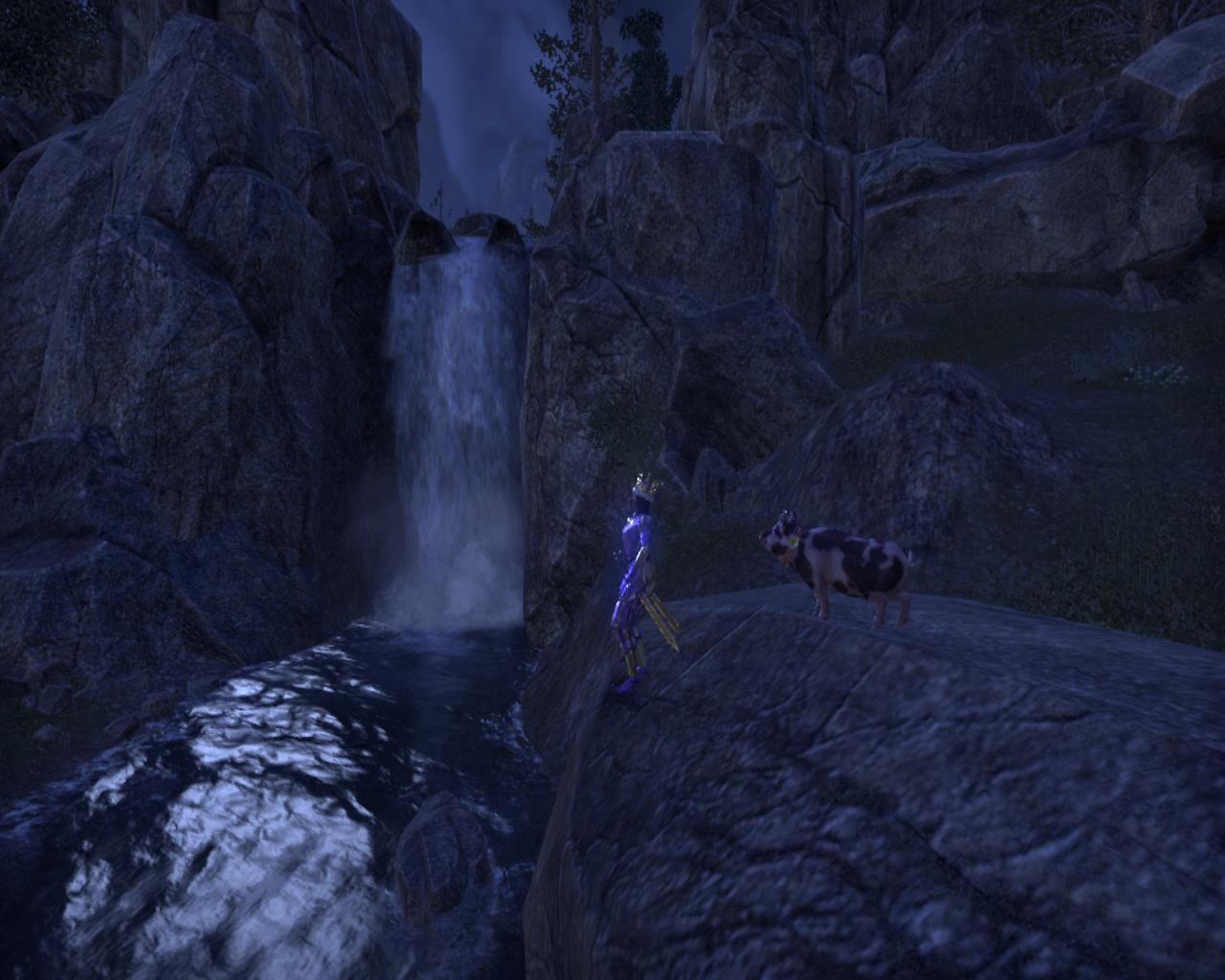 Here is one of the craziest bugs, I encountered in ESO! It was summer 2021 during a Event. I visited the Impresario in Vvardenfell. She offered some terrier pets. A brand new pet for the game.
I didn´t want it. Left and walked to the outfit station, not far away. Recolored some cloth. Then left the outfit station, AND I just saw, that my character turned into a giant terrier!! Believe it or not! That´s what happened LMAO. The staff remained on the floor. I could walk around. Once I left the room, the terrier vanished for good. And my character reappeared.
Edited by Braggar on May 22, 2023 12:39AM