Maintenance for the week of October 2:
• PC/Mac: NA and EU megaservers for patch maintenance – October 2, 4:00AM EDT (8:00 UTC) - 9:00AM EDT (13:00 UTC)
• ESO Store and Account System for maintenance – October 3, 9:00AM EDT (13:00 UTC) - 12:00PM EDT (16:00 UTC)
• Xbox: NA and EU megaservers for patch maintenance – October 4, 6:00AM EDT (10:00 UTC) - 12:00PM EDT (16:00 UTC)
• PlayStation®: NA and EU megaservers for patch maintenance – October 4, 6:00AM EDT (10:00 UTC) - 12:00PM EDT (16:00 UTC)
Change Difficulty message keeps popping up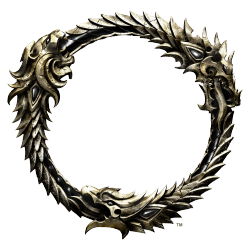 On my PC account I've been getting this "cannot change Difficulty" pop up message when I travel into dungeons solo.

It goes away when in a group finder group. But it keeps popping up while I solo farm a dungeon and sometimes even in overland the message still comes up.

I go into a dungeon. Finish up. Port out. Change from normal to vet or vet to normal. Travel back in to dungeon. This message keeps popping up at seemingly random times.

It's not exactly game breaking, but quite annoying.