Maintenance for the week of October 2:
• PC/Mac: NA and EU megaservers for patch maintenance – October 2, 4:00AM EDT (8:00 UTC) - 9:00AM EDT (13:00 UTC)
• ESO Store and Account System for maintenance – October 3, 9:00AM EDT (13:00 UTC) - 12:00PM EDT (16:00 UTC)
• Xbox: NA and EU megaservers for patch maintenance – October 4, 6:00AM EDT (10:00 UTC) - 12:00PM EDT (16:00 UTC)
• PlayStation®: NA and EU megaservers for patch maintenance – October 4, 6:00AM EDT (10:00 UTC) - 12:00PM EDT (16:00 UTC)
Cyrodiil Map -- no memory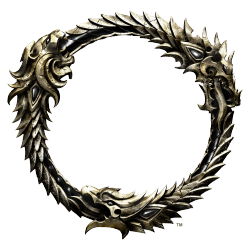 I reported this months ago. Cyrodiil Regular map, Transit map and Recall Stone Map SETTINGS LACK MEMORY after logout. Must be reset after each login. We were informed, I believe, this would be fixed "in a future update."
(Update/Edit -- Work-around found: You must Cyrodiil map settings as you want them, then MANUALLY update console/cloud storage. Auto-sync will not work. This must be done for EACH character. Then the map settings will be remembered after logout. Tested.)
Two additional long-term Cyrodiil bugs have received no attention: 1) the Zero Stamina bug and 2) the Stuck in Combat bug.
Thanks for your attention.
Edited by SpiritofESO on March 30, 2023 8:08PM
~ PS NA ~ ALDMERI DOMINION ~
IVY GOLDBLADE, WOOD ELF NIGHTBLADE, Former Empress
IVY GOLDBLAZE, HIGH ELF TEMPLAR
"Adapt or Die"