Maintenance for the week of March 27:
• PC/Mac: NA and EU megaservers for patch maintenance – March 27, 4:00AM EDT (8:00 UTC) - 9:00AM EDT (13:00 UTC)
• Xbox: NA and EU megaservers for patch maintenance – March 28, 6:00AM EDT (10:00 UTC) - 12:00PM EDT (16:00 UTC)
• PlayStation®: NA and EU megaservers for patch maintenance – March 28, 6:00AM EDT (10:00 UTC) - 12:00PM EDT (16:00 UTC)

SUGGESTION: Make filled bookshelf furnishings interactive, showing a random book you've collected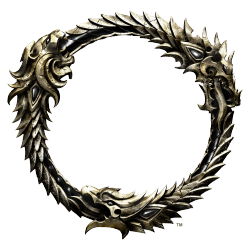 Not sure if this has been suggested or not, but it seems such a waste to have these lovely filled bookshelves in your home that you can't do anything with.
It would be awesome if you could interact with them just like any other bookshelf in the world, and it could randomly gives you a book you've collected. I think it would be awesome
Sorry if this has been suggested before - I did a search before posting.
Edited by ZOS_Hadeostry on January 24, 2023 4:32AM