Maintenance for the week of October 2:
• [IN PROGRESS] Xbox: NA and EU megaservers for patch maintenance – October 4, 6:00AM EDT (10:00 UTC) - 12:00PM EDT (16:00 UTC)
• [IN PROGRESS] PlayStation®: NA and EU megaservers for patch maintenance – October 4, 6:00AM EDT (10:00 UTC) - 12:00PM EDT (16:00 UTC)
Looking for a guild - DAGGERFALL COVENANT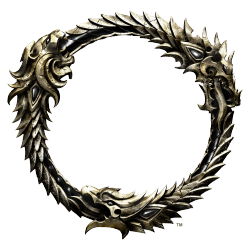 Hi I've been playing MMO's for a long time. Started all the way back with EQ on dial-up.....If you have to look up what dial up is I'm probably not right for your guild :P

This is my first Elder scrolls game. I'm loving it so far. Different then most mmo's. Looking for people who are interested in end game content with a little pvp. Aldo I've gotten to 50 I feel there still lots of info in the game I don't get yet so would be nice to have a mature guild who doesn't mind helping with info.

So pretty much looking for a mature guild preferably people who have been playing mmo's together for a while. Shot me a message if you have room or more questions.

thank!