Maintenance for the week of October 2:
• PC/Mac: NA and EU megaservers for patch maintenance – October 2, 4:00AM EDT (8:00 UTC) - 9:00AM EDT (13:00 UTC)
• ESO Store and Account System for maintenance – October 3, 9:00AM EDT (13:00 UTC) - 12:00PM EDT (16:00 UTC)
• Xbox: NA and EU megaservers for patch maintenance – October 4, 6:00AM EDT (10:00 UTC) - 12:00PM EDT (16:00 UTC)
• PlayStation®: NA and EU megaservers for patch maintenance – October 4, 6:00AM EDT (10:00 UTC) - 12:00PM EDT (16:00 UTC)
Update Xbox Series X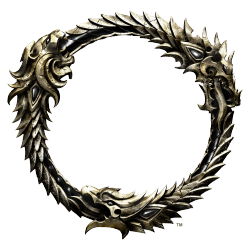 Hi, does anyone know what the 1.59gb update is for on the Series X today?

I've tried looking in the normal places I.e. patch notes etc... but can't find any info even acknowledging the update.

I'm hoping it's fixed the bug where everytime I log in it DCs me and says to check my Internet.
Edited by ZOS_Bill on October 14, 2021 7:52PM