Maintenance for the week of October 2:
· [COMPLETE] Xbox: NA and EU megaservers for patch maintenance – October 4, 6:00AM EDT (10:00 UTC) - 12:00PM EDT (16:00 UTC)
· [COMPLETE] PlayStation®: NA and EU megaservers for patch maintenance – October 4, 6:00AM EDT (10:00 UTC) - 12:00PM EDT (16:00 UTC)
[PC-NA] - SG/MY/SEA/ GMT+8 guild - The Dark Regiment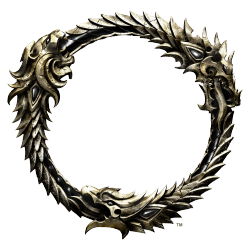 The Dark Regiment is a newly formed guild looking for players in our region (SG/MY/SEA) and/or timezone (GMT+8).
Just a bunch of easy-going, like-minded people who banded together randomly given our shared location, and cos we couldn't find enough active players during our timezone !
Guild is very new so we can all grow it together in the direction we want to - social, PvE, PvP, etc.
Discord at
https://discord.gg/gfc9XMEVfw
Please reach out to
@ResoGab
@Venom_Fei
or
@Nathan805
in game if you're keen !
Edited by Inv_ on May 26, 2021 5:46PM