Hello fellow housing fans!
I'd like to bring to your attention that the ginormous Sheogorath statue introduced in the Kushalit Sanctuary House is
also purchasable through the Housing Editor directly.
It doesn't have a 'New' label, so I thought I'd mention it, in case anybody was looking to get that Statue, without buying the house. The other Sheo statue we have ingame is much smaller and comes from a Crown Crate, so this one is a nice option to have in the Editor.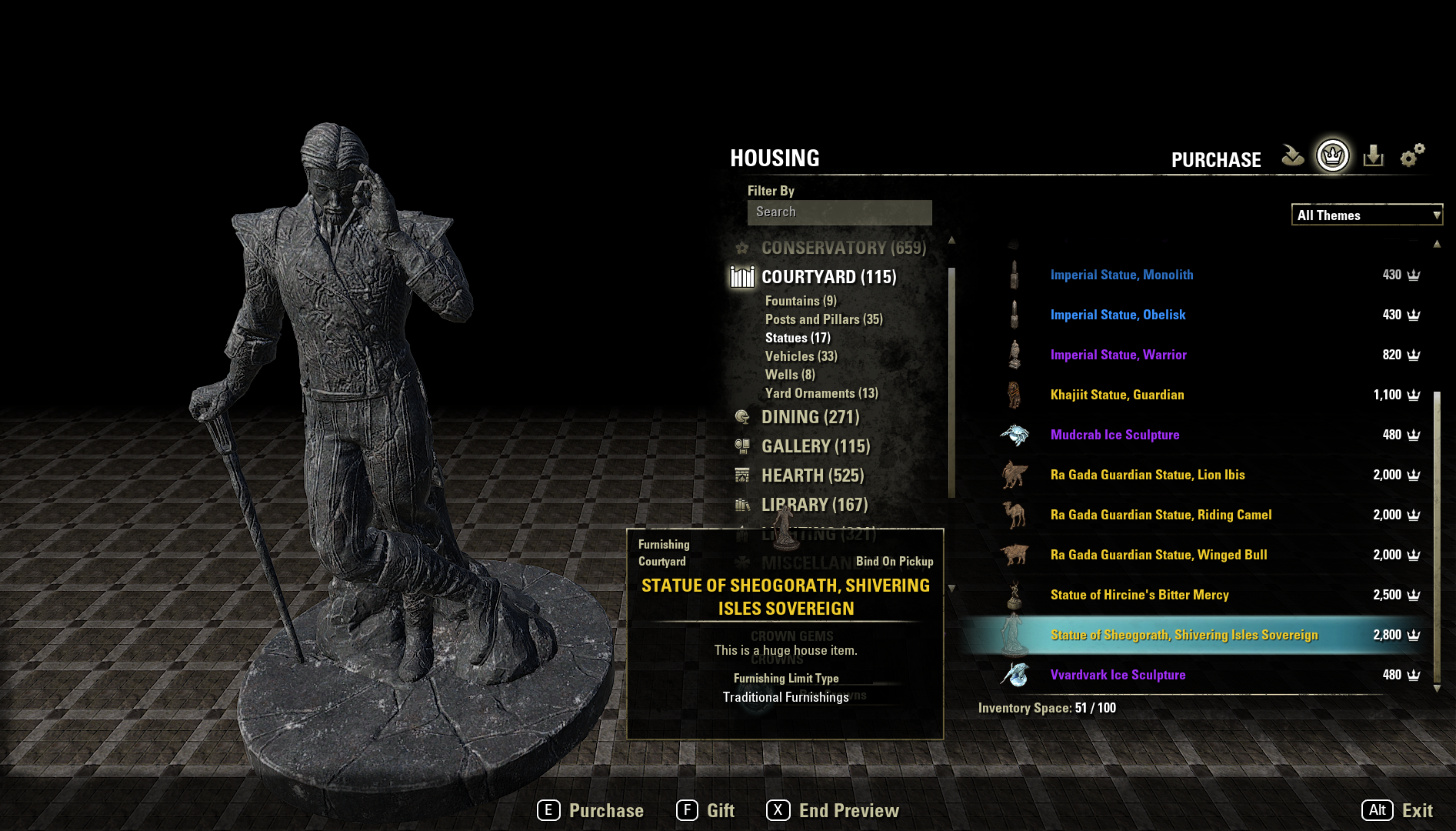 There are also 3 new Trees available, which are all Volcanic themed alongside the new House.
You'll find them for 40 Crowns each:
- Tree, Charred Vardenfell Pine
- Tree, Charred Leaning Vvardenfell Pine
- Tree, Charred Slim Vardenfell Pine
Hope this PSA helped someone out there find their dream Mad God statue! Have a nice day!
Edited by bluebird on May 24, 2021 2:35PM