Greetings students of Tamriel.
The finest educational establishment now awaits your presence!
Claws University is open for business - today - for you!
Enrol immediately and get one free soup at our soup bar.
We specialise in Diggy Studies but also have optional courses in a wide range of other subjects including Glowing Things, Shiny Things and Stringy Things.
Yours with paws
Santie Claws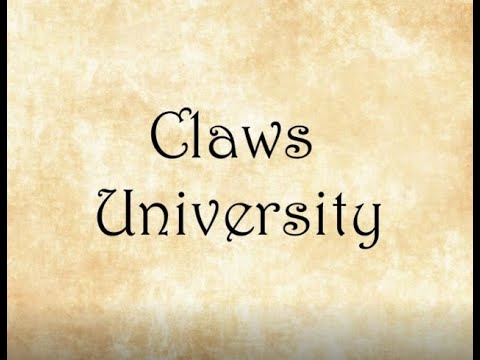 Shunrr's Skooma Oasis - The Movie. A housing video like no other ...
Find it here -
https://youtube.com/user/wenxue2222
Clan Claws - now recruiting khajiit and like minded others for parties, fishing and other khajiit stuff. Contact this one for an invite.
PAWS (Positively Against Wrip-off Stuff) - Say No to Crown Crates!
https://www.imperialtradingcompany.eu/