Maintenance for the week of October 2:
• PC/Mac: NA and EU megaservers for patch maintenance – October 2, 4:00AM EDT (8:00 UTC) - 9:00AM EDT (13:00 UTC)
• ESO Store and Account System for maintenance – October 3, 9:00AM EDT (13:00 UTC) - 12:00PM EDT (16:00 UTC)
• Xbox: NA and EU megaservers for patch maintenance – October 4, 6:00AM EDT (10:00 UTC) - 12:00PM EDT (16:00 UTC)
• PlayStation®: NA and EU megaservers for patch maintenance – October 4, 6:00AM EDT (10:00 UTC) - 12:00PM EDT (16:00 UTC)
Gravity Crush Lingering Effect for 49710 DAYS in active effects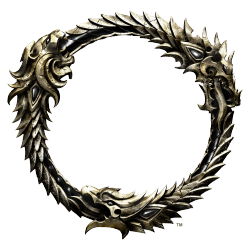 UPDATE/EDIT: Relogging did make the issue go away, but I lost my place in Cyrodiil which has extra long queues during the event rn.
Original Post:
Is this for real? I can't sprint now. Reloadui doesn't fix it, going to relog, but thought you should be aware.
I was at Warden keep defending Mnem Scroll from EP zerg, died with multiple others from Vicious Death, was hit once with Gravity crush before that, and this effect won't come off because the cooldown is RIDICULOUS.
Edited by Syrpynt on January 31, 2021 8:13AM