Maintenance for the week of October 2:
• PC/Mac: NA and EU megaservers for patch maintenance – October 2, 4:00AM EDT (8:00 UTC) - 9:00AM EDT (13:00 UTC)
• ESO Store and Account System for maintenance – October 3, 9:00AM EDT (13:00 UTC) - 12:00PM EDT (16:00 UTC)
• Xbox: NA and EU megaservers for patch maintenance – October 4, 6:00AM EDT (10:00 UTC) - 12:00PM EDT (16:00 UTC)
• PlayStation®: NA and EU megaservers for patch maintenance – October 4, 6:00AM EDT (10:00 UTC) - 12:00PM EDT (16:00 UTC)
Query about moving from disc to digital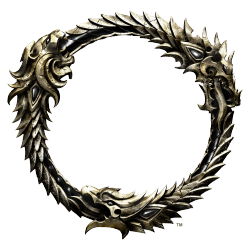 Have base game with Any Race Any Alliance on disc - all other chapters etc I have are digital. After 4 + years would like to switch to all digital if poss - disc getting a bit battered!

I presume I am going to have to buy the game again (sigh) as there does not appear to be an option to just upgrade the base game.

But am I also going to have to buy Any Race Any Alliance separately? And where from, as have not seen this on sale anywhere?

Has anyone changed from disc to digital and was it easy?