Maintenance for the week of February 6:
• PC/Mac: No maintenance – February 6
• EU megaservers for maintenance – February 7, 9:00 UTC (4:00AM EST) - 17:00 UTC (12:00PM EST)
• NA megaservers for patch maintenance – February 8, 4:00AM EST (9:00 UTC) - 10:00AM EST (15:00 UTC)
• EU megaservers for patch maintenance – February 8, 9:00 UTC (4:00AM EST) - 15:00 UTC (10:00AM EST)

What is the status of the game on a Mac performance-wise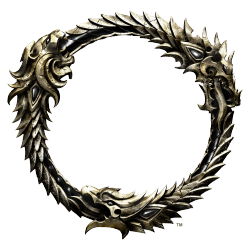 Hi - I stopped playing for two months hoping some performance fixes would be coming soon. I played for a couple hours saturday and sunday morning and the game was not horrible. This forum is such a quagmire of furious players (me included) and ZOS employees obfuscating over what is being done its really hard to see if I was just lucky or there have been legitimate fixes.

I saw a significant decrease in the number and duration of load screens, i was no longer attacked by "invisible" enemies that hadn't fully loaded visually but could do damage, and merchants and others in cities had much shorter delays when trying to interact with them. I did see crafting and farming was a bit wonky...the process does not finish (for example mining) or allow you to repeat (when refining) consistently. These are things that should work 100% of the time. Quitting the game is also wonky right now. It takes forever. I did a BG and it was fine for most of the time until there were too many people in too close an area firing off too many spells and then it froze for a couple seconds before catching up (obv a huge issue in BG).

If others are seeing this too then great news. If I was just playing during less busy times and it is not sustainable, where that is unfortunate. Can anyone share feedback? ZOS can you share a "state of the union" here for mac users?