No spoilers about Greymoor in this post, but I'll speak about the Harrowstorms, so if you don't want to know about them, don't read.
I have noticed along with a friend that the Icereach witches make a chant in the Harrowstorms. This is very hard to see, as players immediately rush ahead and kill everything as soon as it spawns, so to hear it you've to be very lucky, and wait for a storm to spawn. When it spawns, three Icereach witches spawn, and plant the three pikes. Then they cast a spell which makes the pikes bigger, the ones we fight. Usually when this has happened, the Witches are already dead because everyone rushed, but if you're lucky enough you will see the following, unless someone interrupts it and goes to attack them:
The Witches turn around and walk to the centre of the Harrowstorm, then they begin chanting, and they stay by the middle, just like that keyart of Harrowstorm. Now what I want to ask with this, does anybody know what language is this chant? Could it be Reach language? I'd love to see a text version of it, the words, and translation. Anyone has any more info?
@ZOS_GinaBruno
@ZOS_JessicaFolsom
@ZOS_SarahHecker
@ZOS_SoundMaster
@ZOS_LeamonTuttle
Sorry for the ping, but I'd really really love to know more about this, because it is absolutely amazing!
Here's a video I was able to catch of this happening. While it was not in the beginning of a Harrowstorm, it happened after a player had died, so it is mid storm. I spent HOURS literally trying to catch this lmao.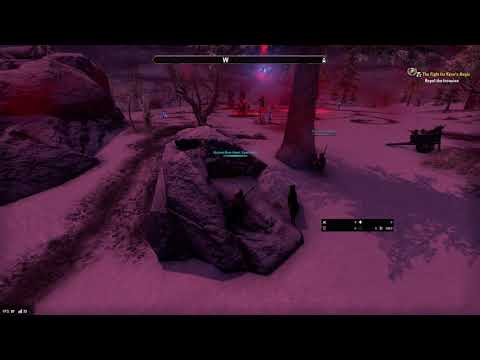 https://www.youtube.com/watch?v=Ax-qih9pUks
Edited by ZunaRoath on June 10, 2020 2:07PM
[EU-EP-PC]
@Kynes_Peace
Hjalmar Bear-Heart - Main, Stamina Warden
Svari Wild-Hawk - Magicka Nightblade
Hulda the Wild - Stamina Warden
Greg the Witchman - Magicka Necromancer
Cassius Gallus - Stamina Sorcerer
Nari War-Shield - Magicka Templar Healer
Hronvir Winter-Winds - Tank Warden
Zuna Ice-Bear - Stamina DK