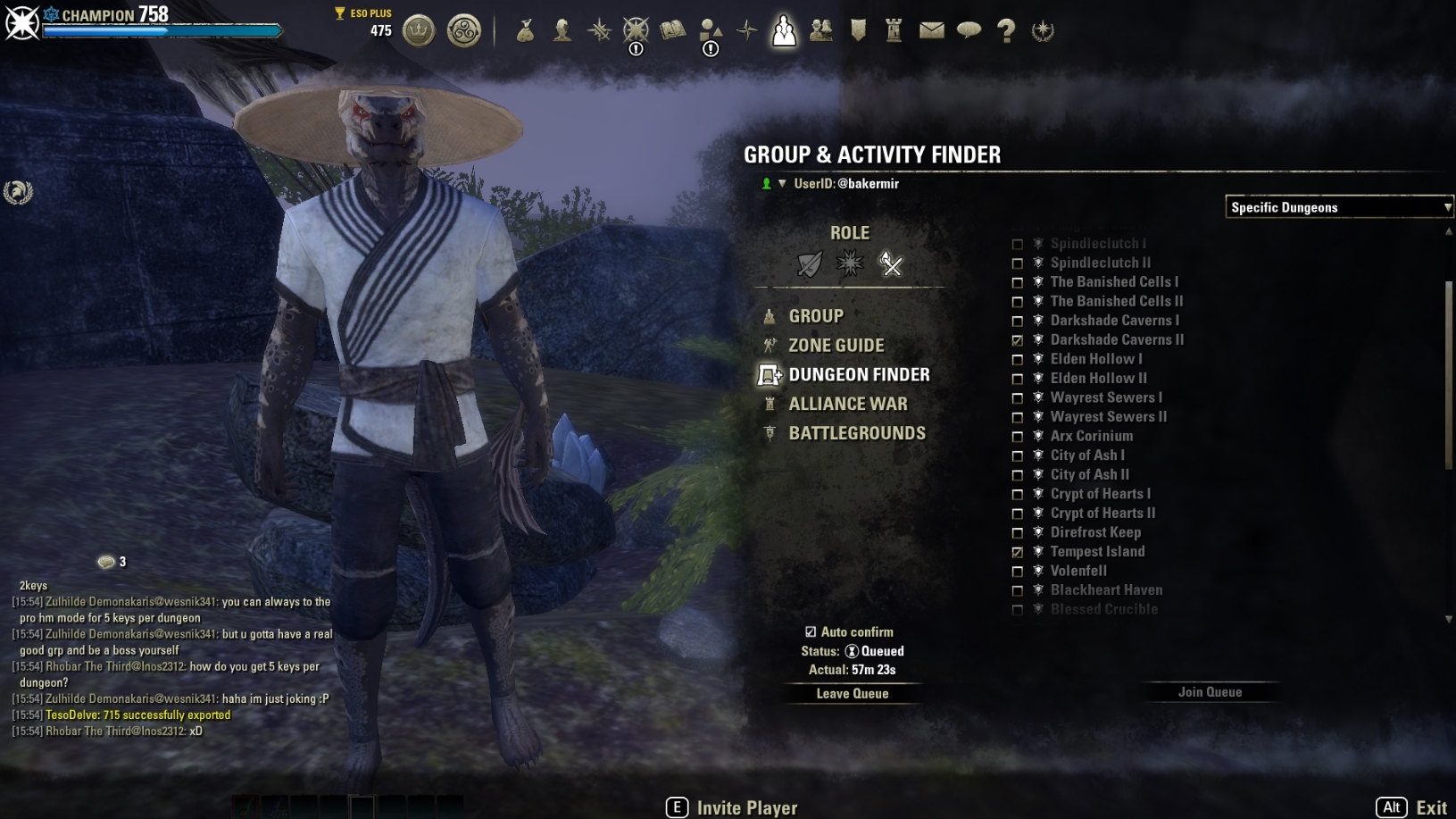 im on PC EU, it is 4 PM german time.
1 hour for veteran dungeons queue as DD and I have no idea how long do I have to wait.
Looking for others to do daily veteran dungeons with because solo Q is just not working as I log into game and cant even do PvE content because...
EU PC

SOTHA SIL

/BAHLOKDAAN
DC * imperial stamdk/emperor magdk * twitch-bakermir
DC * breton magsorc * twitch bakermir
DC * orcerer * Tyro Tyro Tyro Tyro
DC * altmer bomblade * Brings-you-democracy
<REMOVE FACTION LOCK>