Maintenance for the week of December 7:
• PC/Mac: NA and EU megaservers for patch maintenance – December 7, 4:00AM EST (9:00 UTC) - 8:00AM EST (13:00 UTC)
• ESO Website for maintenance – December 8, 9:00AM EST (14:00 UTC) - 12:00PM EST (17:00 UTC)
• PlayStation®4: NA and EU megaservers for patch maintenance – December 9, 6:00AM EST (11:00 UTC) - 10:00AM EST (15:00 UTC)

We are currently investigating issues some players are having logging into the North American and European Xbox One megaservers. We will update as new information becomes available.

Which one of these sets for magicka sorcerer in pvp?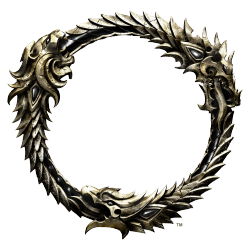 I am using Fortified Brass as a survival boosting set but as for the other (offensive) set I am not a 100% which one would most suit me.

First one I had in mind was the Crafty alfiq set with it`s overall 5500 extra mana.

Second one could be Rattlecage, it gives some nice spell damage and the constant Major Sorcery buff which also equals to about extra 400 spell damage. An other huge advantage of this set is that it would free up a skill in my bar as I wouldn`t have to use Power Surge anymore.

The third one is Shroud of the lich. It gives an awesome mana boost every min for 20 seconds.

Which one would you go for? All three of them have their advantages.