Maintenance for the week of March 20:
• PC/Mac: No maintenance – March 20
• Xbox: NA and EU megaservers for maintenance – March 22, 6:00AM EDT (10:00 UTC) - 10:00AM EDT (14:00 UTC)
• PlayStation®: NA and EU megaservers for maintenance – March 22, 6:00AM EDT (10:00 UTC) - 10:00AM EDT (14:00 UTC)

[EU/PC] BBFL looking for members [PvE, PvP (DC), Mature, Casual, Very Friendly for New Players]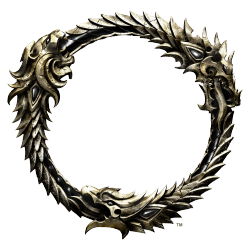 BBFL (BB4L but ESO doesn't allow numbers in the guild name) is a recently formed multi-role guild that is growing steadily and are looking for mature members to join us. All players are welcome although we may suit newer or casual players more at the moment but vets are still welcome. All skill levels are welcome as long as you want to improve with us.
The aim is to have a friendly, engaged group of people to play with rather than a group of strangers as so many guilds can become.
There is a ranking system for members to work up and a discord for people to join in with. When the guild becomes able to support it, we intend to have a trader but we will not be a dedicated trade guild as we aim to be a more community activity driven guild. There are plenty of plans for the future with things such as guild events and lotteries.
We want BBFL to be large enough that there are always people to play with. One of the best things about being in a guild is the social side of it and that's what BBFL's aim is. So join us and be part of the start.
Message me here, ingame
@Coleo_Gaming
or join our discord
https://discord.gg/WnFjkU9