Maintenance for the week of June 5:
• [COMPLETE] Xbox: NA and EU megaservers for maintenance – June 7, 6:00AM EDT (10:00 UTC) - 9:00AM EDT (13:00 UTC)
• [COMPLETE] PlayStation®: NA and EU megaservers for maintenance – June 7, 6:00AM EDT (10:00 UTC) - 9:00AM EDT (13:00 UTC)
• [COMPLETE] ESO Store and Account System for maintenance – June 22, 8:00AM EDT (12:00 UTC) - 12:00PM EDT (16:00 UTC)
New Player LF PVE/Trade Guilds [PC/NA]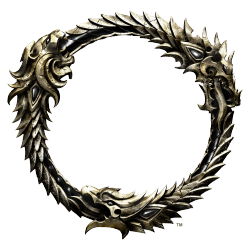 Looking for a guild that is eso new player friendly. Have played mmos for close to 20 years.
Started eso a few weeks ago, currently lvl 17. Taking my time and enjoying the sites, but also will be looking for trials, dungeons and other adventures once cp is high enough.
If there are any active trade guilds, pve guilds looking for more members, please look me up.
@counterfeitlp
Edited by counterfeitlp on April 4, 2019 6:38PM