Maintenance for the week of January 18:
• PC/Mac: No maintenance – January 18
• PC/Mac: NA and EU megaservers for maintenance – January 19, 4:00AM EST (9:00 UTC) - 8:00AM EST (13:00 UTC)
• Xbox One: NA and EU megaservers for maintenance– January 21, 6:00AM EST (11:00 UTC) - 10:00AM EST (15:00 UTC)
• PlayStation®4: NA and EU megaservers for maintenance – January 21, 6:00AM EST (11:00 UTC) - 10:00AM EST (15:00 UTC)
"primary" residence and BASEMENTS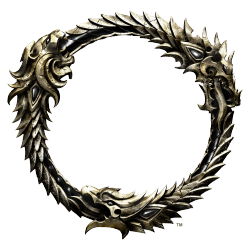 Is there any way for friends to visit any of your housing except for "primary" house?

Also - Basements!! Make us basements to buy.
- Multi-floor options.. one big arena.. 5 floors w/stairs.. etc..
- Different styles (stone, wood, cave, daedric, breton.. etc..)
- open pvp option. Setting to allow anyone to kill anyone - for tournaments or group events.
- make it instanced so you can allow more items

people could spend hours decorating and dollars to buy stuff. If you did pvp and an arena, people could buy walls and blocks and made interesting arenas. How about bleachers and an arena for guild sponsored tournaments with fabulous prizes. The possibilities are nearly endless.

Come on get this on the project list. It would be a money maker!