Maintenance for the week of June 1:
• PC/Mac: No maintenance – June 1
• ESO Store and Account System for maintenance – June 2, 8:00AM EDT (12:00 UTC) - 12:00PM EDT (16:00 UTC)
• PC/Mac: NA and EU megaservers for patch maintenance – June 3, 4:00AM EDT (8:00 UTC) - 8:00AM EDT (12:00 UTC)

Unknown error has occurred (After logging in and long loading times)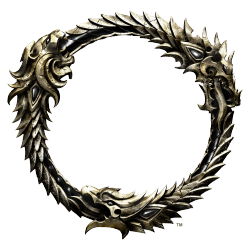 The issue: I keep receiving the message "An unknown error has occurred" after logging in and then it just sends us to a loading screen that takes anywhere from 5-30 minutes and then gives you the error message once that time is up.

THE FIX: After hours of research on the topic I have come to the conclusion that it has something to do with a few network ports not being open and being blocked by a firewall. After talking to a representative of Zos I understand that you have to contact your University's IT help line and they can open those ports for you that will give you access to the Zenimax servers. While talking to the Zos Rep he said you will need to open up the ports: 24100 through 24500 as well as 24131 through 24507 for both TCP and UDP. You don't have to be very knowledgeable about this to explain it to someone who works in the IT department, if you tell them that you need some ports to be opened and then give them the codes above and for both TCP and UDP they will know what you're talking about. However if you are experiencing this problem and you aren't on a college campus you will have to do this by yourself manually, in which case just google/youtube some things and learn that way.

So now for the problem that this creates for people like me: So while trying to get help from my IT department I had to talk to them, talk to another guy who transferred me to another guy and so on.. after getting to my head IT specialist for housing he said he had to talk to a guy above him and he would get back with me with an email... well its been 8 hours and past work ours so I don't foresee there being much help from them opening up these ports.. So what now Zos? Am I just going to be screwed for the few more months of college I have or is there anyway you could help me on your end?
We have contacted our Customer support team to help you solve your issue.