Maintenance for the week of April 19:
• PC/Mac: NA and EU megaservers for patch maintenance – April 19, 4:00AM EDT (8:00 UTC) - 10:00AM EDT (14:00 UTC)
• Xbox One: NA and EU megaservers for patch maintenance – April 21, 6:00AM EDT (10:00 UTC) - 10:00AM EDT (14:00 UTC)
• PlayStation®4: NA and EU megaservers for patch maintenance – April 21, 6:00AM EDT (10:00 UTC) - 10:00AM EDT (14:00 UTC)
Good Warden Builds and Rotation PvE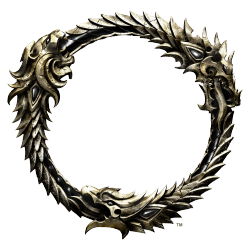 I saw somewhere that TFS/ VO/ Stormfist, Selenes or Veledreth is or was at one time BiS for Stam Warden. I'm trying it on mine and it is very good. But rotation is....well idk about my rotation. It seems to be kind of up in the air but most focus on keeping that sub assault rolling.

Also now with the jewelry crafting, should I leave the stuff Robust or is it worth changing to Bloodthirst or Infused?

Is this still BiS? Regardless, I'm getting really good results with the setup for Trials and Dungeons. I still find myself going back to Hundings/VO in Maelstrom though and a different bar setup.

My rotation is something like

Endless>LA>Caltrops>LA>Poison Injection Swap
Sub Assault >HA>Rending Slashes>HA>SubAssault>HA> Trap>Sub Assault> Deadly Cloak> Swap

It's convoluted and I don't fully have it down right to keep the sub assault rolling right. But I'm getting right about 30k with it.

I had Trap on the bow bar, but I keep seeing it on front bar from better players. It did give me a little bit better results.