Maintenance for the week of February 6:
• PC/Mac: No maintenance – February 6
• EU megaservers for maintenance – February 7, 9:00 UTC (4:00AM EST) - 17:00 UTC (12:00PM EST)
• NA megaservers for patch maintenance – February 8, 4:00AM EST (9:00 UTC) - 10:00AM EST (15:00 UTC)
• EU megaservers for patch maintenance – February 8, 9:00 UTC (4:00AM EST) - 15:00 UTC (10:00AM EST)

Aedra: Vet Trial Focused Guild Recruiting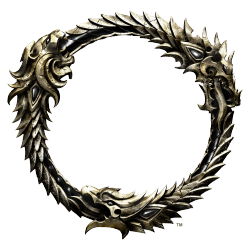 Aedra is a trial focused guild.

Our goal is to run with chill players that are fun to run with but can clear coms and focus on the task at hand when needed.

Many of us have posted multiple scores that resulted in weekly rewards and have beat HM's and vMaw.

We are focusing on building a core group of ACTIVE players. Quality over quantity in this guild.

Particularly we will be focusing on weekly score runs, progression, and HM's once everyone is in the same page.

We are looking for Proactive players that don't need their hand held or are looking for a carry.

Requirements:
CP 561+ (if you're close and working on it I'll make an exception.)
Raid Awareness (you're not dying to the same things over and over, you can pick up on strats and work as a team)
DPS: 30k+ (we will accept 28k if you seee working to improve)
Cleared vAA and vHel Ra.

Heals and Tanks: Appropriate trial gear and clears on at least vAA and vHel Ra

Scheduled Runs
Monday 8:30 pm EST: Weekly Score

Wednesday 8:30 pm EST: Weekly Score

Thursday 8pm EST: Weekly Score/CragHM/vMol

Friday 9:30 EST: Crag HM/vMaw (times may very)

Sunday 2pm EST: vMaw(higher Requirements for this.)

We are working on getting a skinned vMol team built to post scores for that and take 2-3 skill appropriate members through to get skinned. We have many members with clears.
We also currently have a vHoF progression.

We use the free app Discord to schedule runs and keep things organized.

If you're looking for an organised skilled group to be a part of, come join us.
Drop a message here or message me on PSN: JuggaloAmp for an invite.

I look forward to running Trials with you.
Edited by Amp151 on May 9, 2018 9:44PM