Maintenance for the week of October 2:
· [COMPLETE] Xbox: NA and EU megaservers for patch maintenance – October 4, 6:00AM EDT (10:00 UTC) - 12:00PM EDT (16:00 UTC)
· [COMPLETE] PlayStation®: NA and EU megaservers for patch maintenance – October 4, 6:00AM EDT (10:00 UTC) - 12:00PM EDT (16:00 UTC)
Trading Guild: Erdal Bakkal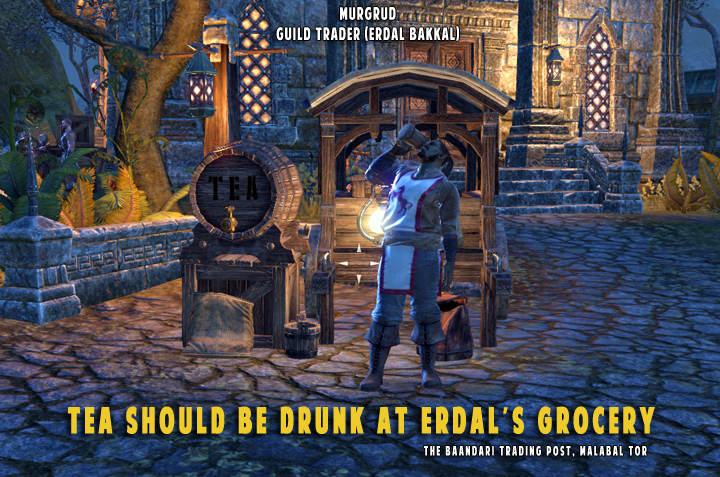 Erdal Bakkal
is a friendly trading guild.
Trader in the Baandari Trading Post, Malabal Tor since March 5, 2018.
Currently 280+ members.
No minimum weekly sales or membership fee requirements.
All players welcome and have a cup of tea on me! = )
If you're interested in joining, please write your id here or mail
me @buz-do ingame or steam
.
@ilknuriel
ingame or
steam
.
"Çay Erdal Bakkal'da içilir."
Cheers!
Edited by buz_do on April 28, 2018 8:01PM