Maintenance for the week of January 27:
• PC/Mac: NA and EU megaservers for patch maintenance – January 27, 4:00AM EST (9:00 UTC) - 8:00AM EST (13:00 UTC)
• ESO Website for maintenance – January 27, 1:00PM EST (18:00 UTC) - 4:00PM EST (21:00 UTC)

Crafting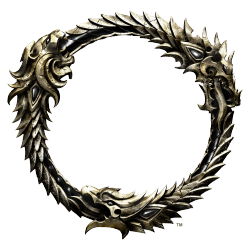 Hey guys.
I have been talking to a few different people about crafting and crafting writs..
I unlocked the Master Crafting writ by just level up all the skill lines to level 50 and unlocked the master crafter achievement and automatically assumed that was it and then I was informed that you also get "Master Crafting Writs" as well to become Master Crafter... Is that true?
I am highly confused. I automatically assumed that there was two ways to become a master crafter...
Max out skill lines and max out the levels to level 50 or choose to wait til the crafting writs drop the master crafting writ.
Or is there two different Master Crafting achievement you can unlock?