Maintenance for the week of June 17:
· [COMPLETE] PC/Mac: NA and EU megaservers for patch maintenance – June 17, 4:00AM EDT (8:00 UTC) – 8:00AM EDT (12:00 UTC)
· [COMPLETE] ESO Store and Account System for maintenance – June 17, 10:00AM EDT (14:00 UTC) – 12:00PM EDT (16:00 UTC)
· Xbox One: NA and EU megaservers for patch maintenance – June 19, 6:00AM EDT (10:00 UTC) – 10:00AM EDT (14:00 UTC)
· PlayStation®4: NA and EU megaservers for patch maintenance – June 19, 6:00AM EDT (10:00 UTC) – 12:00PM EDT (16:00 UTC)
Steam Morrowind Problem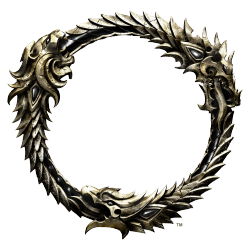 I just bought ESO on Steam, i already have account on ESO and i just want to link my account with Steam one.
The problem is, i sent ticket about my Morrowind Expansion. ZOS answered me that
i have to buy ESO Morrowind upgrade to be able to play it on Steam
However, whoever i asked about it answered
no you dont need to buy it again
I also asked it on Steam discussion forums, someone answered
"I also decided to migrate STEAM today

I had to buy a base game on STEAM then link the existing account to that base game.
Also, I had to delete and redownload/install the whole game.
Everything looks fine. I could travel to Morrowind without any issue."
So which one is true?