Maintenance for the week of October 2:
• PC/Mac: NA and EU megaservers for patch maintenance – October 2, 4:00AM EDT (8:00 UTC) - 9:00AM EDT (13:00 UTC)
• ESO Store and Account System for maintenance – October 3, 9:00AM EDT (13:00 UTC) - 12:00PM EDT (16:00 UTC)
• Xbox: NA and EU megaservers for patch maintenance – October 4, 6:00AM EDT (10:00 UTC) - 12:00PM EDT (16:00 UTC)
• PlayStation®: NA and EU megaservers for patch maintenance – October 4, 6:00AM EDT (10:00 UTC) - 12:00PM EDT (16:00 UTC)
Serjustin19 Haderus PS4 EU. Coming Soon. Near You. (EP)
Looks Like I'm getting very well liked. Lol. I'm not recognized. In Haderus PS4 EU. But It's a start. Was visiting Haderus. Will continue my last journey in Scourge PS4 EU. Before deletion. So Here I am. Visiting. On EP. I present. High Lady Dragonfire. Level 47. Vampire High Elf Magicka Templar. I'm annoying lol. Least to that 1.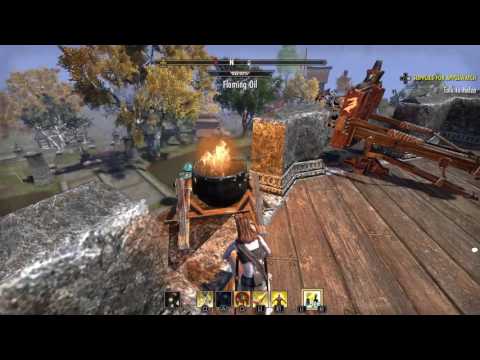 https://m.youtube.com/watch?v=FOiOaA7b9TE&feature=em-upload_owner
Edited by Serjustin19 on February 16, 2017 3:02PM
Official PSN message. 4-18-18 (Copy/Paste) Hey Justin. It is ok. You can be so much more without the *(left name out). For me you are always a legend. Look for a job you want. You always write like a bard or poet so maybe you should write a book"
It Was A Glorious 2+ years in Scourge PS4 EU, especially during both the 1st and 2nd Scourge. As well as my time in Haderus PS4 EU. What will my journey bring, during my time in Shor, We shall wait; for my journey has only begun. Shor has ended as well as Yol, both hath gone short lived. Kaal and Laa alas are my new journey. Save for Laa replaced short lived Yol; The shortest campaign I've ever been. How many more campaigns must be renewed and delivered? No one knows, till the end. It's not the end, but only just the beginning. What do I mean by this? I don't really know honestly, I keep pondering this myself everyday.