Maintenance for the week of January 24:
• PC/Mac: No maintenance – January 24
• PC/Mac: NA and EU megaservers for patch maintenance – January 27, 4:00AM EST (9:00 UTC) – 8:00AM EST (13:00 UTC)
• ESO Website for maintenance – January 27, 2:30PM EST (19:30 UTC) – 3:30PM EST (20:30 UTC)
• ESO Store and Account System for maintenance – January 27, 2:30PM EST (19:30 UTC) – 3:30PM EST (20:30 UTC)
Help with the Main Quest (What choices did I pick years ago?)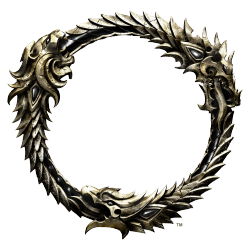 Hi everyone!

I recently returned to ESO after having played the game for the first few months after the beta and the official release.

I finished the main quest back then and currently play through it with my alts.

The problem is... I no longer know which choice I made during the last main quest on my main char.

Since the npcs that survive all go their seperate ways I can't really ask them and recheck. And the only person left in the Harborage is Cadwell.

Is there anyway to find out about this ingame?