Maintenance for the week of October 2:
• PC/Mac: NA and EU megaservers for patch maintenance – October 2, 4:00AM EDT (8:00 UTC) - 9:00AM EDT (13:00 UTC)
• ESO Store and Account System for maintenance – October 3, 9:00AM EDT (13:00 UTC) - 12:00PM EDT (16:00 UTC)
• Xbox: NA and EU megaservers for patch maintenance – October 4, 6:00AM EDT (10:00 UTC) - 12:00PM EDT (16:00 UTC)
• PlayStation®: NA and EU megaservers for patch maintenance – October 4, 6:00AM EDT (10:00 UTC) - 12:00PM EDT (16:00 UTC)
Trouble with Hollow City (Main Questline)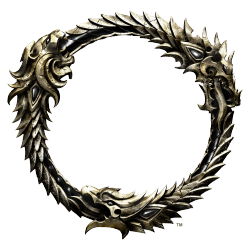 So I've been doing the main questline in Cold Harbour and I've done all the tasks towards restoring Hollow City.

- I've rescued the king.
- I've conquered Moonless Walk.
- I've freed the fighters guild.
- I've saved the scholars.
- I've resolved the threat of vampires.
- I've rescued Vanus.
- I've destroyed the great shackle.
- I've helped forces secure the chasm.
- I've defeated Molag Bal's daughter .

I don't have any other quests here and I'm a bit confused if anyone can help me out.