Maintenance for the week of October 2:
• [IN PROGRESS] PC/Mac: NA and EU megaservers for patch maintenance – October 2, 4:00AM EDT (8:00 UTC) - 9:00AM EDT (13:00 UTC)
• ESO Store and Account System for maintenance – October 3, 9:00AM EDT (13:00 UTC) - 12:00PM EDT (16:00 UTC)
• Xbox: NA and EU megaservers for patch maintenance – October 4, 6:00AM EDT (10:00 UTC) - 12:00PM EDT (16:00 UTC)
• PlayStation®: NA and EU megaservers for patch maintenance – October 4, 6:00AM EDT (10:00 UTC) - 12:00PM EDT (16:00 UTC)
[VIDEO] Nightwiish Vol. 1 - a Stam NB Vid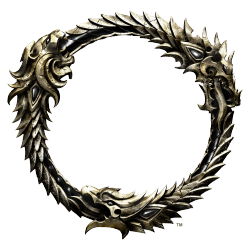 Hey Guys,
I just put this together to highlight so clips from earlier today. Some things to consider;
https://www.youtube.com/watch?v=noxZRyVlo44
This is a collection of one nights worth of vids from yesterday
I made this for pure entertainment
I know it is not for everyone but if you have any questions about build etc. let me know
Yes this is done with lvl 140 purple Daggers
If you like the gameplay and want to see more, I stream most weeknights.
Hope you enjoy!
Edited by Nightwiish on October 7, 2016 8:08PM
@loki220
Nighwtiish - Stam NB
silvermetal - Stam DK