Maintenance for the week of October 2:
• [IN PROGRESS] Xbox: NA and EU megaservers for patch maintenance – October 4, 6:00AM EDT (10:00 UTC) - 12:00PM EDT (16:00 UTC)
• [IN PROGRESS] PlayStation®: NA and EU megaservers for patch maintenance – October 4, 6:00AM EDT (10:00 UTC) - 12:00PM EDT (16:00 UTC)
DD CP207 Looking for a Guild who can help with Quests and Delves (Especially Craglorn)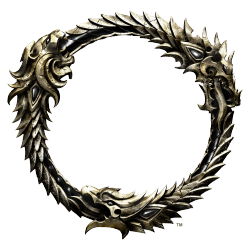 Hey Guys and Girls,
I'm currently on the lookout for a nice friendly guild who could possibly help with Quests and Delves, especially in Craglorn as I need to get some Nirnhoned stuff!! Also a guild who could possibly point me in helping make my DD hit like a tank.
In return, I'm level 50 in Alchemy, Woodcrafting, Blacksmithing, Clothing and am level 45 in Enchanting.
If you think I may be an advantage to your guild and think that you might be able to help me out, then please contact me.
@darkkobra
Many thanks