Maintenance for the week of June 17:
· [COMPLETE] Xbox One: NA and EU megaservers for patch maintenance – June 19, 6:00AM EDT (10:00 UTC) – 10:00AM EDT (14:00 UTC)
· [COMPLETE] PlayStation®4: NA and EU megaservers for patch maintenance – June 19, 6:00AM EDT (10:00 UTC) – 12:00PM EDT (16:00 UTC)
The issues related to logging in to the European PlayStation®4 megaserver have been resolved at this time. If you continue to experience difficulties at login, please restart your client. Thank you for your patience!
Solved crashing to BSOD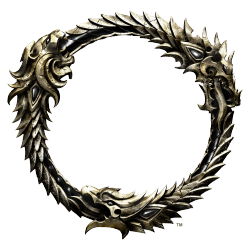 Here is what I learned over the last 6 months of crashing and how I stopped the BSOD crashes on my computer.
I run an older AMD Phenom II 945 3.0GHz Win10Pro with ATI5770 GPU and 8GB ram. This has been a stable computer for many years.
I was getting 1-3 BSOD per hour of game play and had run hours (overnight) testing on the hardware which always passed.
In desperation I decided to slow down whatever clock speed I could to see if this was a timing issue.

In BIOS I reduced my memory clock from x8.00 (1600MHz) to x5.33 (1066 MHz) and have not had a single BSOD in almost two months.

Support sent me many suggestions on changes to make in an attempt to solve my crashes but none worked. I had run memtest for dozens of hours and the memory always passed but there is something quirky about the way the memory controllers and memory are working. The ONLY crashes I had were in ESO. Other games played fine and I run 6-10 apps simultaneously while working on video and photo editing but never had a crash while doing that. I don't care about the speed reduction and don't really notice the FPS reduction. The process monitor shows that ESO never fills my memory or saturates the CPU/GPU but it must involve a process that stresses the memory in a unique manner. My crashes almost always came in login/logout screens or going through doors. From previous problems with a latptop I know that ESO stresses the CPU/GPU the most in these load situations. The AMD northbridges from 5-6 years ago have a reputation in the forums on overclocking for getting too hot and doing "wonky" things. I doubt that AMD is the only producer of memory controllers that can make device that becomes slightly unreliable at the design speed.
I hope this will help someone else.