Maintenance for the week of October 2:
• [COMPLETE] PC/Mac: NA and EU megaservers for patch maintenance – October 2, 4:00AM EDT (8:00 UTC) - 9:00AM EDT (13:00 UTC)
• ESO Store and Account System for maintenance – October 3, 9:00AM EDT (13:00 UTC) - 12:00PM EDT (16:00 UTC)
• Xbox: NA and EU megaservers for patch maintenance – October 4, 6:00AM EDT (10:00 UTC) - 12:00PM EDT (16:00 UTC)
• PlayStation®: NA and EU megaservers for patch maintenance – October 4, 6:00AM EDT (10:00 UTC) - 12:00PM EDT (16:00 UTC)
My ESO funny moments on video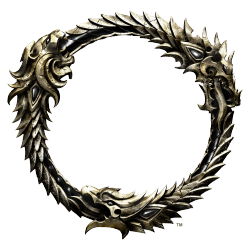 Hello!
Im uploading on my youtube channel some funny ESO moments. So far there are random happenings, player made flashmobs or some video+music edits. I keep my recorder running all the time in case something catches my attention.
Here is one of recent videos:
https://www.youtube.com/watch?v=oB6-lAxRL5A
More will come, hope you will find them funny and enjoy them!