]
What:
Festival of Blades - A traditional Redguard holiday, including celebration, revelry, market stalls and of course a swordplay tournament.
Where:
Bergama, Alik'r Desert.
When:
The festivities are on the 26th of March, with the tournament starting at 7pm GMT, but everyone would be welcome to arrive in Bergama one or two days before, and to stay for one or two days after the end of the tournament.
Who:
Anyone who has a character in the Daggerfall Covenant, regardless of whether they are alts, mains, copies, swordsmen, spectators, tourists, travellers, merchants and whatnot.

The 26th of First Seed is upon us, and you know what that means: the Festival of Blades! During the Festival of Blades, the people of the Alik'r Desert celebrate the victory of the first Redguard over Malooc, the goblin god who led the Horde of giant goblins and was eventually defeated by HoonDing, the Yokudan god of Make Way. The story is considered a myth by most scholars, but what do they know? The holiday is still very popular in the desert.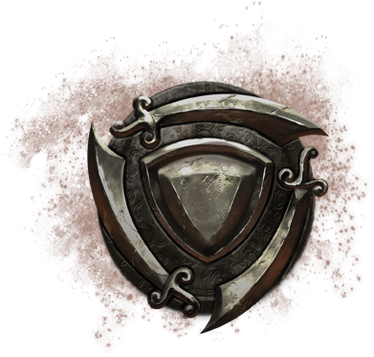 By order of the All-Beneficent King Fahara'jad, this year's celebrations of the Festival of Blades are open to all the peoples of the Daggerfall Covenant and beyond. Let all who wish come to the Alik'r Desert and witness the magnificence of the Redguard people and the richness of the Alik'r on this day of rejoicing, in which we celebrate the victory of our ancestors over the giant goblins of Malooc's Horde. The embassies of Hammerfell across Tamriel have arranged passage at reduced price on ships departing from all major ports, for all those who wish to attend the celebrations in the glorious desert city of Bergama. All those who would require it will be provided letters of safe conduct to travel to and from Bergama. The highlight of this year's celebration will be a Grand Tournament of Blades - all are welcome to enroll and prove their prowess in the Way of the Sword.
Everyone is welcome to arrive in Bergama a couple of days before the 26h of March, and to stay a couple of days afterwards. Bergama is a beatiful city, wonderfully located in the middle of the Alik'r Desert, not far from several locations of interest such as the necropolis of Tu'whacca's Throne, beautiful oases such as Goat's Head and Ogre's Bluff, and the Dwemer ruin of Aldunz. The city itself is bustling with activity, with merchants, gambling, inns, guild halls, parks, gardens, and a majestic Hall of Judgement. It's definitely a place where your character will find something to do and will be able to meet new friends. So why not just seize this opportunity to visit the Alik'r?
You are welcome to organize casual RP and perhaps your own mini-events before and after the 26th. On the date of the Festival itself, however, the main event will be a
Grand Tournament of Blades
. All are welcome to sign up by contacting me directly or through this forum. The specific rules of the tournament will be communicated later on, but this I can say already:
The only weapons allowed are swords: longswords, greatswords, sword and shield - you get the idea. No hammers, no daggers, no staves, no axes, no bows and most of all no magic.
The outcome of each duel may be pre-determined by the contestants themselves if they wish to find a mutual agreement OOC. Otherwise, it will be decided by a system of dice rolls. A system of roll modifiers may be announced to take into account the characters' different skills.
The initial pairings will be determined by means of dice rolls. However, if a specific pair of contestants has a preference to fight against each other, I may take that into account.
As a memento of the event, the winner of the tournament will receive an epic greatsword in Redguard style, of any level, trait, enchantment and set bonus of their choice (limited to the 8 common traits). A longsword might be provided too, subject to availability.
In addition to the tournament, other activities during the Festival may include:
Market stalls: do you have a merchant who might be interested in selling his or her wares? Please let me know.
The Effigy Dismemberment: a moment of joyful celebration - as per tradition, an effigy of the goblin god Malooc will be paraded and dismembered.
Music, singing, poetry, story-telling: do you have a bard, a minstrel, a traditional Redguard storyteller? If so, please let me know.
If you have anything else in mind that you would like to see included, please do not hesitate to suggest it.
Here is a list of a few significant locations:
Stone Oasis Inn (green): Bergama's main inn. Taverns in the Alik'r Desert are rather peculiar, large and stylish. A perfect place for a tavern night. Come relax on carpets and pillows, try smoking a water pipe, and have a sip of honeyed spiced tea.
The Winking Jackal (purple): Bergama's gambling house. Come here try your luck with the dice - but be careful, in spite of its respectable appearance this is rumoured to be quite a shady joint.
Training and sparring area (blue): whether you want to practice with your sparring partner before the Grand Tournament, or whether you simply want to observe Redguard swordsmen in their training, this is the place to be.
Tournament area (red): This area, in front of the Hall of Judgement, is where the contestants in the tournament will test their skills against each other.
Please contact me on this forum or in-game if you would like to participate, and especially if you would like to sign up for the tournament or to provide any kind of service during the event. You can also post a reply on
http://stormrp.enjin.com/forum/page/1/m/23365114/viewthread/19921430-festival-blades-26th-march
Join us on
Stormhaven RP
! The largest TESO roleplay community of the Daggerfall Covenant, EU Megaserver.