Maintenance for the week of April 19:
• [COMPLETE] PC/Mac: NA megaserver for patch maintenance – April 19, 4:00AM EDT (8:00 UTC) - 12:00PM EDT (16:00 UTC)
• [COMPLETE] PC/Mac: EU megaserver for patch maintenance – April 19, 4:00AM EDT (8:00 UTC) - 10:00AM EDT (14:00 UTC)
• Xbox One: NA and EU megaservers for patch maintenance  – April 21, 6:00AM EDT (10:00 UTC) - 10:00AM EDT (14:00 UTC)
• PlayStation®4: NA and EU megaservers for patch maintenance – April 21, 6:00AM EDT (10:00 UTC) - 10:00AM EDT (14:00 UTC)
Skills that need LOVE in PvP aka USELESS SKILLS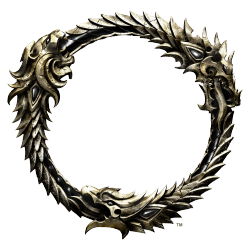 Every class has at least one ability that is completely or to some extent useless in PvP..

DK - Inferno - It drains magika per second, should become instant 500 magika cast and last maybe 10 seconds.

Sorc - I think sorc has the worst out of all classes for useless abilities in PvP but I think critical surge takes the cake even though it can be so good if even one player is not using impen in a 1vX, but most players do use it. I think impen needs to be nerfed so it reduces damage of critical hits by maybe 5% per each piece of impen max and buff other traits to make them more appealing. Critical surge and nerf to impen would help sorcs in so many ways. Would like to see sorcs have a DoT, melee attack and un nerf bolt escape or give them better AoEs.

NB - Path of shadows, I think this skill should act more like wall of elements, stack, and deal more damage BUT drain health from each person in it 50% of damage you do is gained back as health. Would help NBs a lot.

Templar - Backlash. It is just kind of all around bad, it would prove way more useful if the % was reduced and became an AoE damage increase of 20% but can still be purged.

Do you agree with me? What other skills do you find useless?