Maintenance for the week of October 2:
• PC/Mac: NA and EU megaservers for patch maintenance – October 2, 4:00AM EDT (8:00 UTC) - 9:00AM EDT (13:00 UTC)
• ESO Store and Account System for maintenance – October 3, 9:00AM EDT (13:00 UTC) - 12:00PM EDT (16:00 UTC)
• Xbox: NA and EU megaservers for patch maintenance – October 4, 6:00AM EDT (10:00 UTC) - 12:00PM EDT (16:00 UTC)
• PlayStation®: NA and EU megaservers for patch maintenance – October 4, 6:00AM EDT (10:00 UTC) - 12:00PM EDT (16:00 UTC)
[PvP Video] Godzeela Dk PvP -Fun Times-
Hello everyone!
It's Godzeela of Elysium Gaming with a small preview of better things to come! Just a few fights put together in a hurry, some solo, some zerg, some kill steals (BECAUSE ALL KILLS BELONG TO ME!) with my Dragonknight
Hope you enjoy it!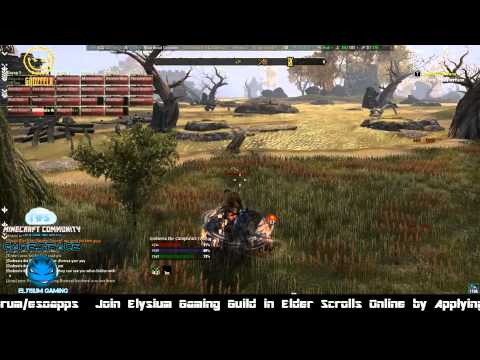 https://www.youtube.com/watch?v=9ZyeCb3n7Z4
Also follow me on:
www.twitch.tv/Elysium_gamingtv and
www.twitch.tv/godzeela
for some "Beer drinking, steel screeching, curse shouting and blood spouting action!"