Hello! My name is Yuikami! I'm a crappy comic artist, partime RPG illustrator and casual gamer who really likes to draw when it comes to the game I'm addicted to at the moment such as The Elder Scrolls which I fell so much in love with the lore [and Argonians ♡] Some of you may know me from Warframe community, yes, this is the same crazy chick you met there.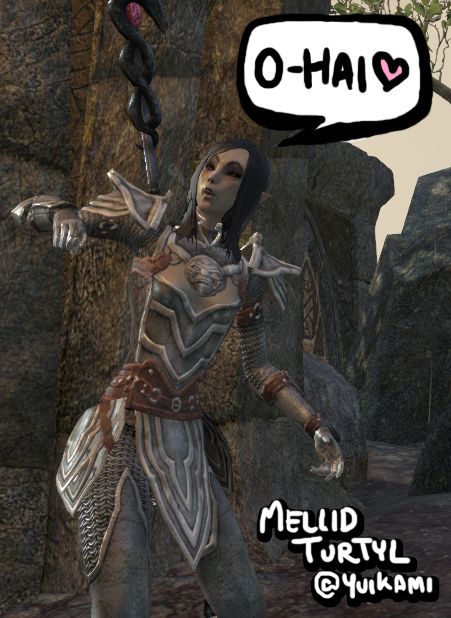 This is my first fanart for TESO; A quick painting of my Nightblade Dunmer, Mellid Turtyl! Love killing other dunmers and rolling off the cliff and die as hobby! Say hi to her sometimes if you happen to drop by Ebonheart!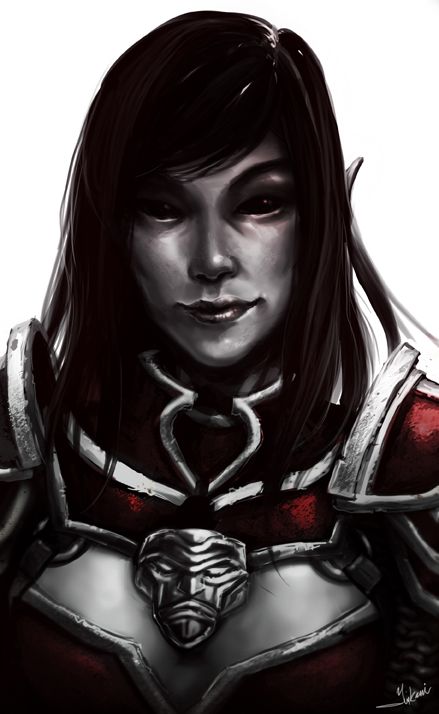 。:゚*✩⃛*゚:。:゚*✩⃛*゚:。:゚*✩⃛*゚:。:゚*✩⃛*゚:。:゚*✩⃛*゚:。:゚*✩⃛*゚:。:゚*✩⃛*゚:。:゚*✩⃛*゚:。:゚*✩⃛*゚:。:゚*✩⃛*゚:。
UPDATE;
10/1
Fail doodle
5/2
The Elder Scrolls Chibi Set1
4/27
My Little Tardy Party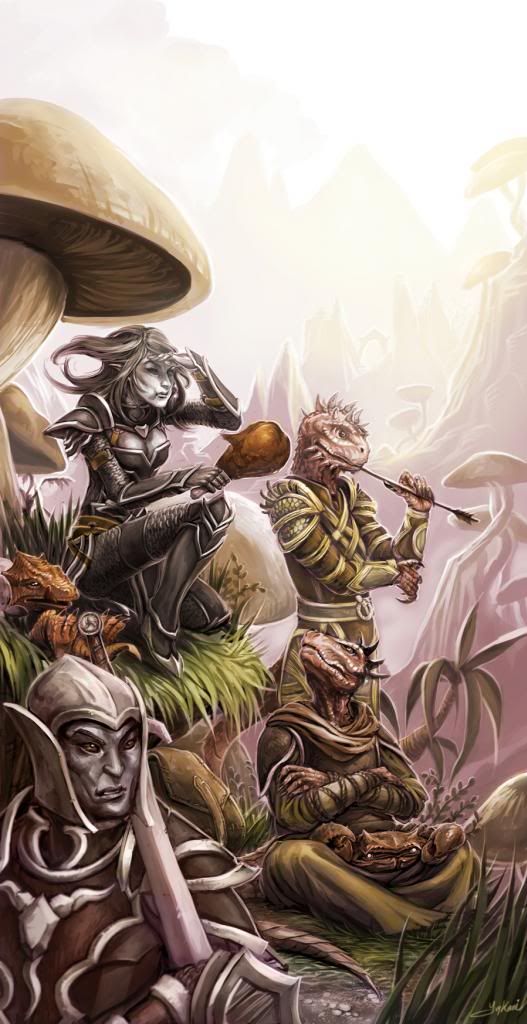 4/26
Untitled WIP: Mellid Turtyl[Me], Qwoo-Qwoo[My Super bud], Shodaz[My Thai Bud], Ellezard[My Brother]
4/16
Pocket Prophet, Lyris, Sai
EDITED:
Added MiniMannimarco and Abnur Tharn xD
。:゚*✩⃛*゚:。:゚*✩⃛*゚:。:゚*✩⃛*゚:。:゚*✩⃛*゚:。:゚*✩⃛*゚:。:゚*✩⃛*゚:。:゚*✩⃛*゚:。:゚*✩⃛*゚:。:゚*✩⃛*゚:。:゚*✩⃛*゚:。
COMICS
Too lazy to go through all the reps? You may read them here!
。:゚*✩⃛*゚:。:゚*✩⃛*゚:。:゚*✩⃛*゚:。:゚*✩⃛*゚:。:゚*✩⃛*゚:。:゚*✩⃛*゚:。:゚*✩⃛*゚:。:゚*✩⃛*゚:。:゚*✩⃛*゚:。:゚*✩⃛*゚:。
Hoping to paint more TESO stuff soon *-*//)
More TESO artworks from me
here
, or other artworks
here
Edited by yuikami on October 1, 2016 11:38AM