Maintenance for the week of December 11:
• PC/Mac: No maintenance – December 11
• ESO Store and Account System for maintenance – December 11, 6:00AM EST (11:00 UTC) - 12:00PM EST (17:00 UTC)
Restoring focus or Radiant aura?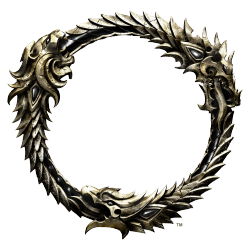 I'm having trouble deciding on which of these skills to slot for my stamplar.

Is the stamina regen from Restoring focus as good as the minor endurance from Radiant aura? I can't morph Rune focus yet.
But I'm having a bit of trouble sustaining stamina on this Orc templar. Even though she uses alot of magic skills.
I had dropped the serpent mundus for the atronach mundus because she was having problems sustaining her magicka. Now it's stamina that's the problem. But Radiant aura solves both problems. But I lose the major resolve if I drop Rune focus. That being said, I'm using Daedric Trickery so she frequently has major protection that stacks with the minor protection she gets from Templar passive. Shes also in mostly heavy armour. Can I afford to lose Major resolve???
And if I do choose Radiant aura, that will mean I can use the Apprentice mundus for more damage. Is the damage increase worth losing major resolve?
She already has 4800 Spell/weapon damage and I haven't even been able to get the Aurbic Amber to transmute the healthy traits on her Rattlecage jewelry to Infused yet.