Maintenance for the week of October 2:
• PC/Mac: NA and EU megaservers for patch maintenance – October 2, 4:00AM EDT (8:00 UTC) - 9:00AM EDT (13:00 UTC)
• ESO Store and Account System for maintenance – October 3, 9:00AM EDT (13:00 UTC) - 12:00PM EDT (16:00 UTC)
• Xbox: NA and EU megaservers for patch maintenance – October 4, 6:00AM EDT (10:00 UTC) - 12:00PM EDT (16:00 UTC)
• PlayStation®: NA and EU megaservers for patch maintenance – October 4, 6:00AM EDT (10:00 UTC) - 12:00PM EDT (16:00 UTC)
My Werewolf and Druid Village
Did you know in a small pocket of Hircine's realm, there lives a group of Werewolves and Druids who have formed an alliance to survive the hunt? They live in surprising harmony, but don't be fooled into thinking they are weak. They have created a simple village with only one ultimate goal. Enjoy the hunt. Hircine allows this for they are peerless in battle and move as a pack.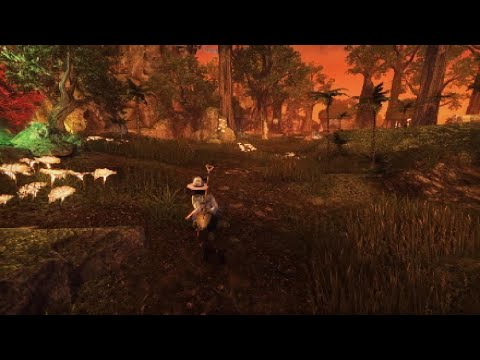 https://youtu.be/0pckUwyKTBE
My Druidic village I created. I'll try to get pics later this week. The audio somehow got deleted when I saved the clip, so I just had to toss on some songs from Shareplay unfortunately. Hunter's Glade is a huge house so I also whipped together a little dialogue real quick to make up for the lack of in-game audio and run-time. I hope you guys enjoy!
Edited by spartaxoxo on May 14, 2023 8:12AM